Surging Vissel Kobe welcome back FC Barcelona to Japan for special friendly match
For the first time since squaring off at the 2019 Rakuten Cup, FC Barcelona and Vissel Kobe are set to meet in a friendly match on Japanese soil. The game, taking place on June 6 at 7:30 p.m. local time at the Japan National Stadium in Tokyo, brings together two resurgent clubs with a friendly history on similar hot streaks. Underpinned by technological innovation, the match promises a thrilling display of football for fans from Japan and around the world.
Vissel Kobe's Mid-Season Ascendancy
With the J1 league season well underway, Vissel Kobe stands alone at the top of the league's standings. The club's strong play this year recalls the success of their triumphant 2019 season, a campaign that culminated in the capture of the Emperor's Cup on New Year's Day 2020, a significant moment in Vissel Kobe's history.
Leading the way for Vissel are marquee players Yuya Osako and Yoshinori Muto. Osako, with his innate eye for goals, has found the back of the net ten times this season, leading the league's scoring chart. Meanwhile, playmaker Muto has displayed innovative creativity on the field, crafting goal-scoring opportunities that have led to him being joint top for assists this season. Their individual brilliance, coupled with their dedication to the team's success, has played a significant role in Vissel Kobe's current run of form. As they continue to show progress, the upcoming matches will undoubtedly provide additional opportunities to highlight Vissel Kobe's strength and determination in their pursuit of success.
Grand Reunion Sees Iniesta and Xavi on Opposite Sides
Adding a special touch to the friendly match is the reunion of two legendary figures, Andres Iniesta and Xavi Hernandez. Once they orchestrated the midfield for FC Barcelona, now they find themselves on opposite sides of the pitch. Xavi, leading his squad from the sidelines as FC Barcelona's manager, and Iniesta, in his sixth season with Vissel Kobe, are both witnessing a remarkable phase in their respective teams' journeys. Their reunion promises to infuse an additional layer of intrigue and excitement into this already anticipated match.
FC Barcelona: A Renewed Powerhouse
Parallel to Vissel Kobe's rise, FC Barcelona has been carving its path of resurgence. Having clinched the Primera Liga Championship this season, the Spanish giants return to their dominant form. Adding to their decorated season, forward Robert Lewandowski looks set to claim the title of top goal scorer.
Vissel Kobe and Rakuten Mobile Represent a Synergy of Football and 5G
Off the pitch, Vissel Kobe has demonstrated an unerring commitment to innovation. The synergy with Rakuten Mobile is a testament to this, as they pioneered unique experiences through 5G technology over the past year. Highlights include an e-racing event at Fuji Speedway, an AR-enhanced in-stadium experience at Noevir Stadium, and a drone-piloting experience over Kobe Port.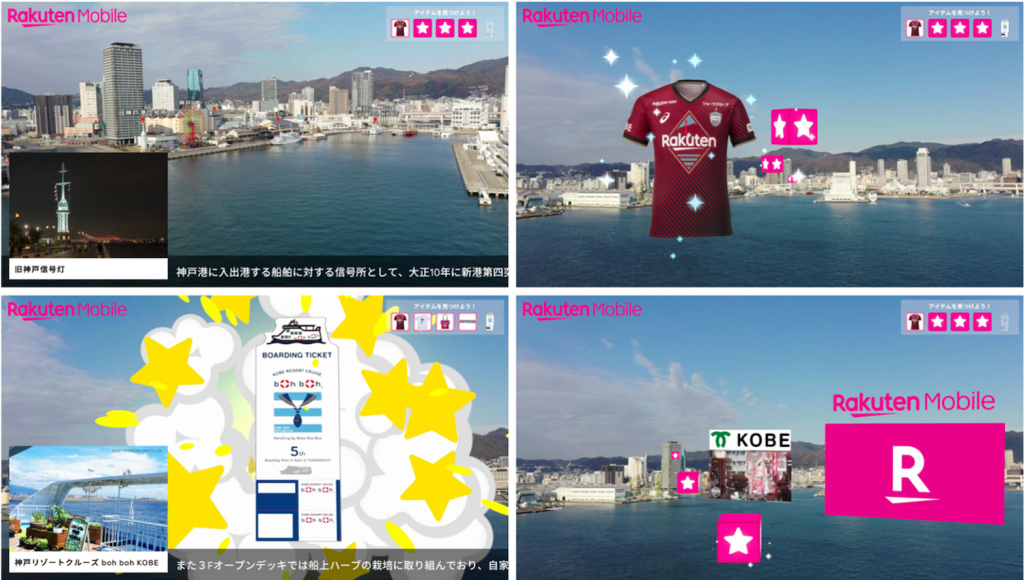 These initiatives, underpinned by Rakuten Mobile's 5G network, have amplified the fan experience and positioned Vissel Kobe as a front-runner in technological integration within football.
Upcoming Friendly Match Represents the Best of Football and Innovation
Vissel Kobe's recent rise is not merely an athletic story, but a one of an organization all-in on leveraging cutting edge tech to bring fans unforgettable experiences. It is in this spirit that we look forward to the exhibition match against FC Barcelona, celebrating a union of skill, strategy and innovation on the world stage.
---
Learn more about Vissel Kobe.